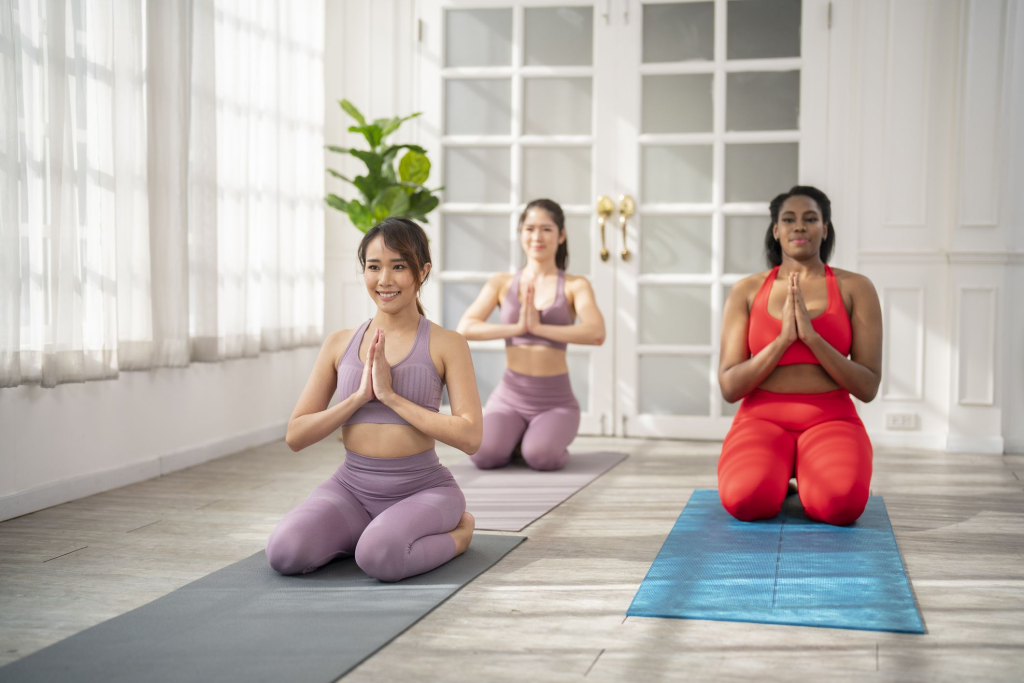 Introduction
In the modern age of fast-paced living and mounting stress, maintaining overall well-being has become a top priority for individuals seeking balance and harmony in their lives. Yoga and Pilates, two ancient practices with roots in mind-body connection, have gained immense popularity worldwide for their remarkable benefits. In this article, we will explore the transformative power of Yoga and Pilates, delving into their individual merits and understanding how they can work in unison to promote physical, mental, and emotional wellness.
Understanding Yoga
Yoga is an ancient practice that originated in India over 5,000 years ago. It is deeply rooted in spirituality and emphasizes the connection between the mind, body, and soul. The word "Yoga" itself means union, signifying the unification of the individual self with the universal consciousness.
The Physical Aspects of Yoga
Yoga comprises a diverse range of physical postures, also known as "asanas," that are designed to promote strength, flexibility, and balance. These asanas engage various muscle groups, improving overall body tone and alignment. From the dynamic movements of Vinyasa to the slow and precise holds of Hatha, there are numerous styles of Yoga to suit different preferences and fitness levels.
The Mental and Emotional Benefits
Beyond its physical aspects, Yoga offers profound mental and emotional benefits. The practice of mindfulness and breath control, known as "pranayama," helps calm the mind and reduce stress. Regular Yoga sessions can enhance focus, clarity, and emotional resilience, enabling practitioners to better cope with the challenges of daily life.
Exploring Pilates
Pilates, developed by Joseph Pilates in the early 20th century, is another holistic form of exercise that focuses on building core strength and improving flexibility. Initially used as a rehabilitation technique for injured dancers, Pilates has evolved into a popular fitness method with a strong emphasis on precision and control.
Building Core Strength
Pilates is renowned for its ability to strengthen the body's core muscles, including the abdominals, lower back, and pelvic floor. The exercises involve controlled movements, engaging both the body and the mind in achieving proper alignment and stability. A strong core not only improves physical performance but also promotes better posture and reduced risk of injuries.
Enhancing Flexibility and Coordination
Flexibility is a key component of Pilates, and the exercises are designed to increase the range of motion in joints and muscles. Through consistent practice, individuals can experience improved flexibility and enhanced muscle coordination. This aspect of Pilates is particularly beneficial for athletes and individuals recovering from injuries.
The Synergy of Yoga and Pilates
While Yoga and Pilates are distinct practices, they share common elements that make them complementary to each other. Integrating both disciplines into a fitness routine can lead to a more comprehensive and balanced approach to well-being.
Mind-Body Connection
Both Yoga and Pilates emphasize the mind-body connection, recognizing that physical health is intertwined with mental and emotional well-being. The meditative aspects of Yoga align with the focused and controlled movements of Pilates, creating a harmonious union between body and mind.
Core Strength and Flexibility
Yoga and Pilates target different muscle groups, with Yoga focusing on overall body strength and flexibility, and Pilates centering on core strength and targeted muscle toning. By combining the two, individuals can enjoy a full-body workout that addresses various fitness goals.
Stress Reduction and Relaxation
In our hectic lives, stress can take a toll on our overall health. Both Yoga and Pilates provide a means of relaxation and stress reduction. The meditative nature of Yoga and the precise movements of Pilates help release tension and promote a sense of calm, fostering emotional well-being.
Developing Your Unique Practice
Whether you choose to pursue Yoga, Pilates, or a fusion of both, establishing a consistent practice is key to reaping the full benefits. Here are some tips to help you develop your unique mind-body wellness routine:
1. Set Clear Intentions
Define your goals and intentions for your practice. Are you seeking stress relief, improved flexibility, or enhanced core strength? Having clear objectives will guide your choices in selecting the appropriate Yoga and Pilates styles.
2. Listen to Your Body
Pay attention to your body's needs and limitations. Both Yoga and Pilates can be modified to accommodate different fitness levels and physical conditions. Honor your body and avoid pushing yourself beyond your limits.
3. Seek Professional Guidance
If you're new to Yoga and Pilates, consider taking classes with certified instructors. They can provide guidance on proper form and alignment, ensuring you perform the exercises safely and effectively.
4. Create a Consistent Routine
Consistency is key to progress. Aim to incorporate Yoga and Pilates into your weekly schedule, even if it's just a few minutes each day. Over time, you'll notice positive changes in your physical and mental well-being.
5. Embrace Mindfulness
During your practice, be fully present and embrace mindfulness. Focus on your breath, sensations, and thoughts, letting go of external distractions. Mindfulness deepens the mind-body connection, enhancing the benefits of both Yoga and Pilates.
Conclusion
Yoga and Pilates are not just exercises; they are transformative journeys that lead to improved physical health, mental clarity, and emotional balance. Embracing the power of these ancient practices, both individually and in harmony, can unlock a wealth of benefits for your overall well-being. So, take the first step on this enriching path, and discover the profound impact of Yoga and Pilates on your mind and body. May your journey towards holistic wellness be filled with serenity, strength, and self-discovery.