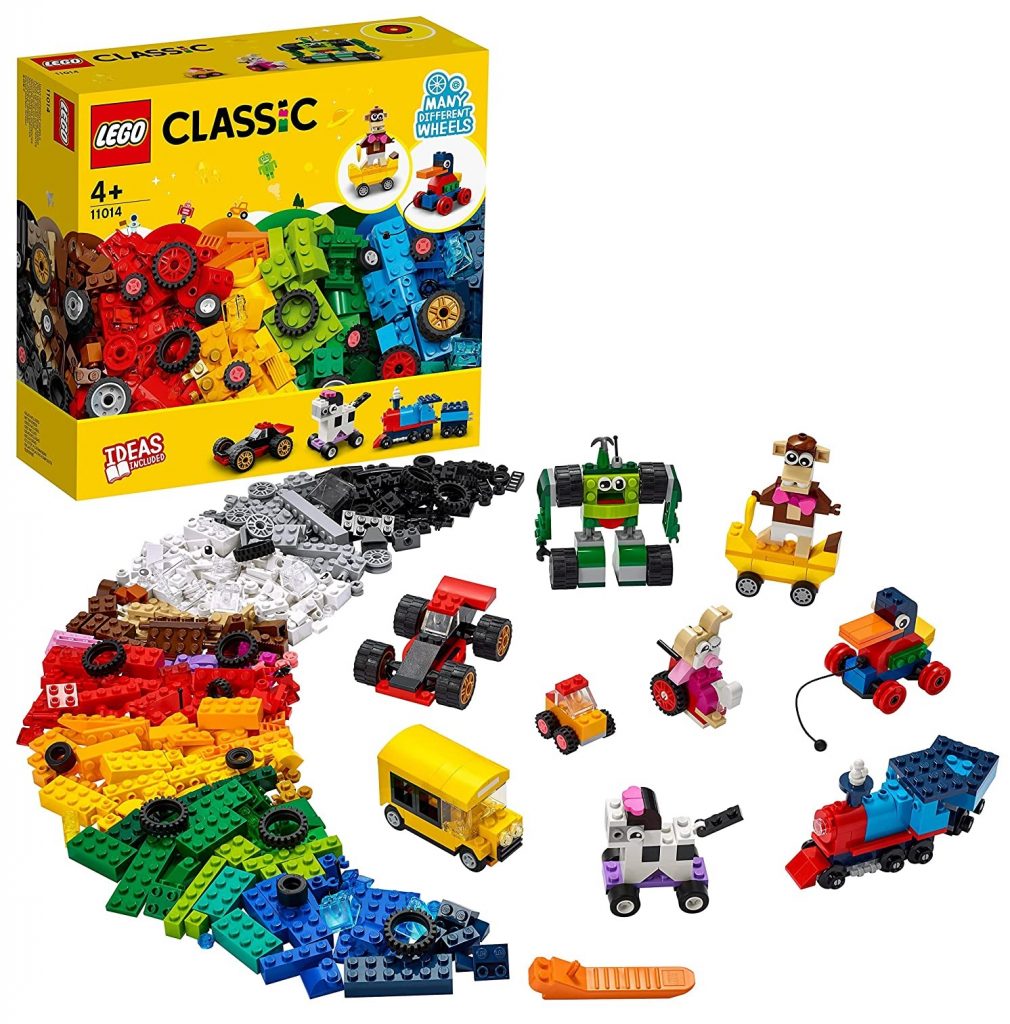 LEGO is a well-known brand that specializes in producing plastic building toys. The website provides a variety of information about LEGO products, including sets, themes, and characters. It also features a store locator where you can find a LEGO store near you and an online shop where you can purchase LEGO products.
In addition to purchasing LEGO products, the website offers various activities and games for children to enjoy. These activities include building challenges, quizzes, and coloring pages. The website also provides information on LEGO events and news.
Overall, the LEGO website is a great resource for LEGO fans in India who are looking to purchase products, participate in activities, or stay up-to-date with the latest LEGO news and events.
What Is LEGO?
LEGO is a popular brand of construction toys that are made of interlocking plastic bricks. The company was founded in Denmark in 1932 by Ole Kirk Christiansen, and the name "LEGO" is derived from the Danish words "leg godt," which mean "play well."
LEGO sets usually come with instructions for building specific models, but the bricks can also be used to create original designs. The bricks come in a variety of colors and sizes, and they can be combined in countless ways to create structures, vehicles, and characters.
LEGO Products
LEGO offers a wide range of products that are designed to appeal to different age groups and interests. Here are some examples of LEGO product categories:
LEGO Sets: These are pre-designed sets that come with instructions and all the pieces needed to build specific models. LEGO sets are available in various themes, such as LEGO Star Wars, LEGO Harry Potter, and LEGO Friends, among others.
LEGO Technic: This is a product line designed for older children and adults who are interested in engineering and mechanics. LEGO Technic sets feature more complex designs and working components, such as motors, gears, and axles.
LEGO Architecture: This product line is designed for adult fans of LEGO who are interested in building models of iconic buildings and landmarks from around the world.
LEGO Mindstorms: This product line is designed for children and adults who are interested in robotics and programming. LEGO Mindstorms sets allow users to build and program their own robots using LEGO bricks and electronic components.
LEGO Education: This product line is designed for use in classrooms and educational settings. LEGO Education sets are designed to teach various concepts, such as math, science, and engineering, in a hands-on, interactive way.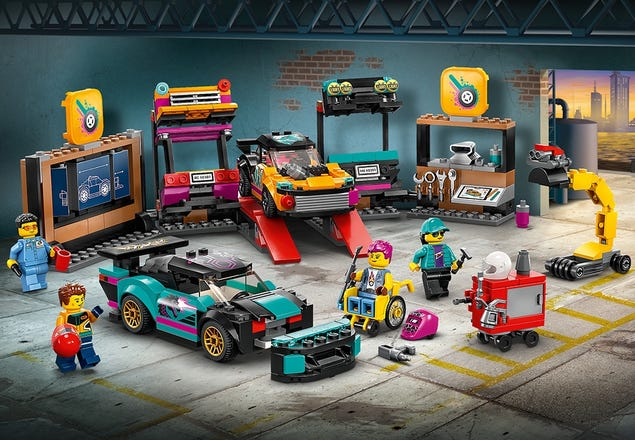 LEGO Services
LEGO offers various services to its customers, both online and offline. Here are some examples of LEGO services:
LEGO Shop: LEGO operates an online shop where customers can purchase LEGO products directly from the company. The shop offers a wide range of products, including exclusive sets and hard-to-find pieces.
LEGO VIP Program: The LEGO VIP Program is a loyalty program that rewards customers for making purchases on the LEGO Shop. Members earn points for their purchases, which can be redeemed for discounts and exclusive sets.
LEGO Stores: LEGO operates a network of physical retail stores around the world. In addition to selling LEGO products, the stores offer various services, such as building events, workshops, and birthday parties.
LEGO Ideas: LEGO Ideas is a platform where fans can submit their own designs for LEGO sets. If a design receives enough support from the community, it may be produced and sold by LEGO.
Benefits, Features And Advantages Of LEGO
LEGO offers many benefits, features, and advantages to its users, regardless of their age or level of experience with the product. Here are some examples:
Benefits:
Creativity: LEGO provides an outlet for creativity, allowing users to build whatever they can imagine. This encourages imaginative play and fosters creativity.
Education: LEGO products are often used in educational settings to teach various concepts, such as math, science, and engineering, in a hands-on, interactive way.
Motor skills: Building with LEGO bricks helps develop fine motor skills, hand-eye coordination, and spatial awareness.
Problem-solving: Building with LEGO requires problem-solving skills, such as figuring out how to create a stable structure or how to use limited pieces to achieve a desired result.
Features:
Interlocking bricks: LEGO bricks are designed to interlock in a variety of ways, allowing users to create stable and complex structures.
Variety of pieces: LEGO offers a wide variety of pieces, including bricks, plates, tiles, and specialized pieces, to provide users with the pieces they need to bring their designs to life.
Range of themes: LEGO offers products in a wide range of themes, from popular movies and TV shows to original designs, allowing users to find a set that appeals to their interests.
Advantages:
Long-lasting: LEGO products are known for their durability and long-lasting quality. LEGO bricks can be reused and recombined in countless ways, providing endless opportunities for play and creativity.
Universal appeal: LEGO products appeal to people of all ages, from young children to adults. This makes LEGO a great activity for families to enjoy together.
Easy to use: LEGO products are designed to be easy to use, even for young children. The interlocking bricks and clear instructions make it easy for users to build and create.
Community: LEGO has a large and active community of fans and enthusiasts, providing users with a sense of community and shared interests.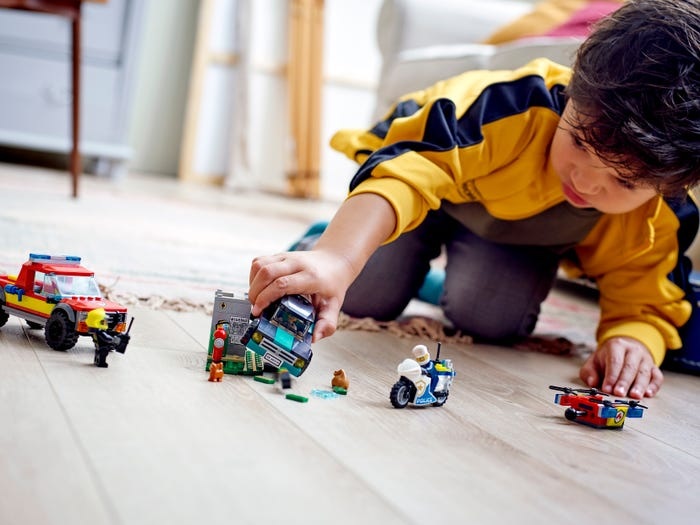 Experts Of LEGO
LEGO promotes creativity and imagination in children.
It improves fine motor skills and hand-eye coordination.
LEGO sets come with instructions that help develop problem-solving skills.
The brand has a wide range of products, catering to different ages and interests.
LEGO has a strong fan community that shares ideas and designs.
LEGO Conclusion
In conclusion, LEGO is a globally recognized brand that offers a wide range of products and services to its customers. The company's interlocking bricks, wide variety of pieces, and diverse range of themes make it a versatile product that appeals to people of all ages and interests. LEGO also provides many benefits, such as fostering creativity, developing fine motor skills, and promoting problem-solving skills, and has advantages like being long-lasting, easy to use, and having a strong community of fans.