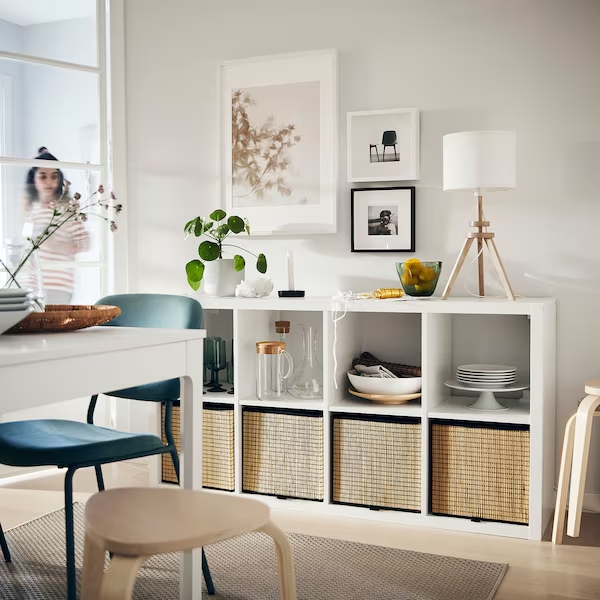 Introduction
When it comes to stylish and affordable furniture, IKEA has become a household name worldwide. Since its inception in 1943, the Swedish multinational company has been on a mission to provide functional and well-designed furniture and home products that are accessible to everyone. In this article, we will explore how IKEA has transformed homes around the globe with its innovative and budget-friendly offerings.
1. The IKEA Philosophy
1.1 Democratically Designed Furniture
IKEA's philosophy revolves around the concept of democratic design, which emphasizes five key principles: form, function, quality, sustainability, and low price. This approach ensures that every IKEA product meets the needs and desires of customers while remaining affordable.
1.2 A Global Presence
With stores in numerous countries and a robust online presence, IKEA has become a global force in the furniture industry. Its widespread accessibility allows people from diverse backgrounds and cultures to furnish their homes with IKEA's offerings.
2. Functional and Space-Saving Solutions
2.1 Maximizing Small Spaces
IKEA is renowned for its space-saving solutions that cater to urban dwellers and those with limited living spaces. From compact sofas and folding tables to innovative storage solutions, IKEA helps make the most of every square foot.
2.2 Multifunctional Furniture
IKEA's multifunctional furniture pieces serve dual purposes, combining form and function to adapt to various needs. Daybeds with storage, sofa beds, and extendable dining tables are just a few examples of their versatile offerings.
3. Scandinavian Design Aesthetics
3.1 Simple and Minimalist Designs
Inspired by Scandinavian design principles, IKEA furniture features clean lines, simplicity, and minimalism. These aesthetics create a timeless and elegant look that complements various interior styles.
3.2 Diverse Range of Styles
While rooted in Scandinavian design, IKEA offers a diverse range of styles, catering to different tastes and preferences. Whether you prefer modern, traditional, or eclectic, there's an IKEA piece that suits your style.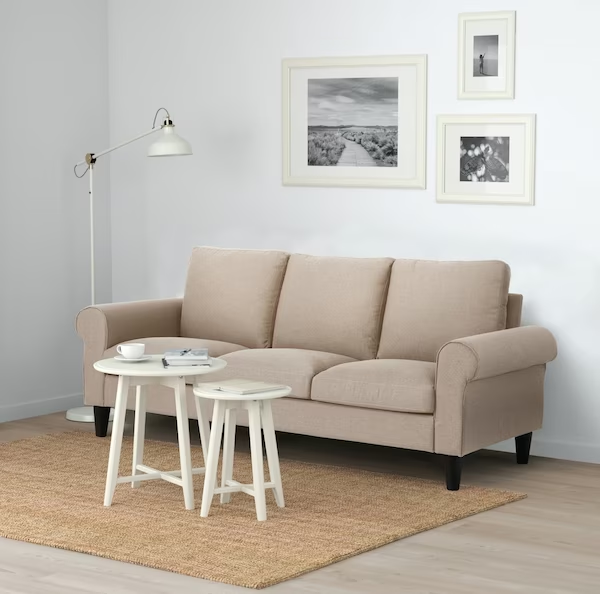 4. Sustainability and Environmental Initiatives
4.1 Commitment to Sustainability
IKEA is dedicated to reducing its environmental impact and has set ambitious sustainability goals. From sourcing sustainable materials to promoting energy efficiency, the company strives to be a leader in environmental responsibility.
4.2 Circular Economy Initiatives
IKEA's circular economy initiatives focus on prolonging product life, recycling materials, and promoting second-hand sales. These efforts align with the brand's commitment to a more sustainable future.
5. An Immersive Shopping Experience
5.1 Inspirational Showrooms
IKEA stores are renowned for their immersive showrooms that offer real-life design inspiration. Customers can explore various room setups and visualize how IKEA furniture can transform their living spaces.
5.2 DIY Assembly and Convenience
IKEA's furniture often comes in flat packs with straightforward assembly instructions. This approach not only reduces transportation costs but also allows customers to take part in the assembly process, adding a sense of accomplishment.
Conclusion
In conclusion, IKEA's impact on the world of furniture and home products is undeniable. Through its commitment to democratic design, functional solutions, sustainability, and affordability, IKEA has transformed countless homes and empowered people to create their dream living spaces. Whether you are furnishing your first apartment, revamping your home, or looking for practical and stylish solutions, IKEA's vast range of furniture and home products offers something for everyone.