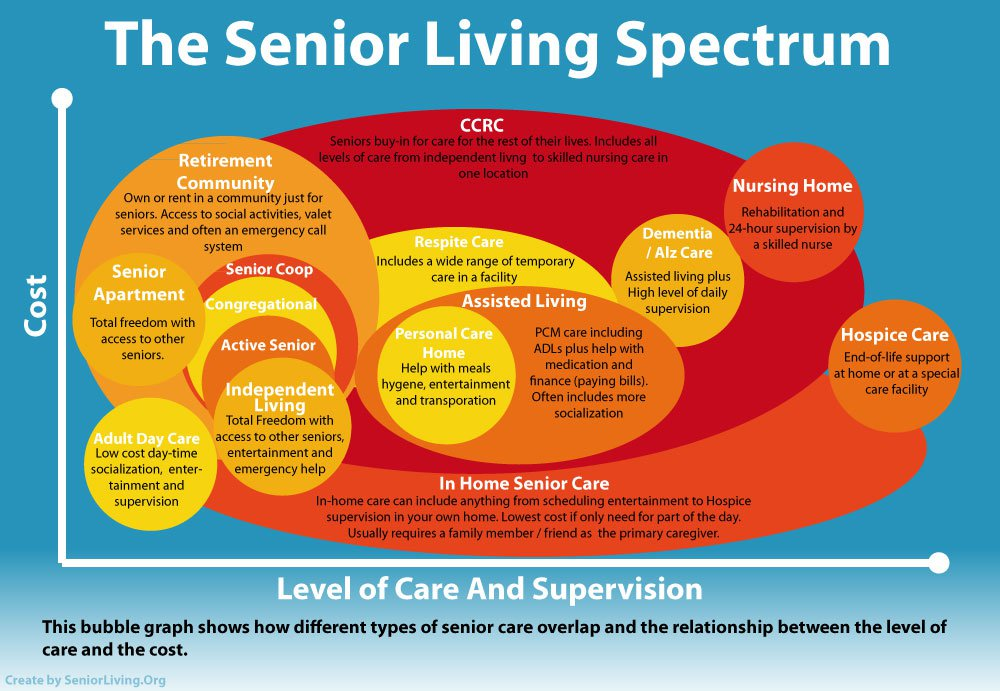 Introduction
In today's fast-paced world, finding the right living arrangement for seniors or individuals in need of extra support can be a crucial decision. Assisted living options offer a balance between independence and assistance, providing a comfortable and fulfilling lifestyle for residents. This article delves into the various assisted living choices available, highlighting their benefits and features to help you make an informed decision for yourself or your loved ones.
Understanding Assisted Living
Assisted living is a type of residence designed for individuals who require some assistance with daily activities, such as personal care, medication management, or household chores. It bridges the gap between independent living and skilled nursing facilities, making it an ideal choice for seniors or those with certain medical conditions.
The Advantages of Assisted Living
Enhanced Independence: Assisted living facilities encourage residents to maintain their independence while providing the necessary support whenever required. This approach fosters a sense of self-worth and dignity among residents.
Safety and Security: Most assisted living communities have 24/7 security and trained staff to handle emergencies promptly. This ensures that residents feel safe and well-protected at all times.
Social Engagement: Assisted living facilities organize various activities and events, promoting social interaction among residents. This social engagement plays a crucial role in combating loneliness and improving overall well-being.
Tailored Care Plans: Each resident in an assisted living facility receives personalized care and attention. Care plans are customized to meet individual needs, ensuring that everyone gets the support they require.
Types of Assisted Living Options
Traditional Assisted Living Communities: These communities offer a wide range of services, including assistance with daily living activities, meal preparation, housekeeping, and transportation. They strike a balance between independence and support, making them an excellent choice for many individuals.
Memory Care Units: Memory care units are designed to cater to individuals with Alzheimer's, dementia, or other memory-related issues. They provide specialized care and a secure environment that prevents residents from wandering and ensures their safety.
Continuing Care Retirement Communities (CCRCs): CCRCs provide a continuum of care, allowing residents to transition seamlessly between independent living, assisted living, and skilled nursing care as their needs change over time. This comprehensive approach is convenient for those seeking a long-term living arrangement.
Assisted Living at Home: For seniors who prefer to stay in the comfort of their homes, assisted living services can be provided at their residence. Trained caregivers offer assistance with daily activities, medication management, and other requirements, enabling seniors to age in place gracefully.
How to Choose the Right Assisted Living Option
Assess Your Needs: Consider the specific needs of the individual who will be living in the assisted care facility. Evaluate their medical requirements, mobility, and personal preferences to determine the level of care needed.
Visit the Facilities: Schedule visits to potential assisted living communities to get a feel for the environment. Interact with the staff and residents, inspect the living spaces, and inquire about the activities and services offered.
Check Accreditation and Licensing: Ensure that the assisted living facility meets all the necessary standards and has the required licenses and accreditations. This will guarantee that the community adheres to the best practices in care and safety.
Review the Contracts: Thoroughly review the contracts and agreements before making a decision. Pay attention to the costs, services included, and any additional fees that may apply.
Common Myths About Assisted Living
Loss of Independence: One of the common misconceptions about assisted living is that it restricts independence. On the contrary, these communities strive to promote independence while offering the necessary support.
Loneliness and Isolation: Assisted living facilities prioritize social engagement, ensuring that residents have ample opportunities to interact with others and build meaningful connections.
High Cost: While there is a cost associated with assisted living, it is essential to consider the value it provides. The personalized care, security, and amenities offered make it a worthy investment for many individuals.
Conclusion
Assisted living options present an excellent opportunity for seniors and individuals in need to lead a fulfilling and comfortable life. From traditional assisted living communities to memory care units and CCRCs, there are diverse choices to cater to specific needs. By assessing individual requirements and thoroughly researching potential facilities, you can find the perfect assisted living option that promotes independence, safety, and overall well-being. Remember, with the right assisted living choice, you or your loved ones can embrace this new chapter in life with confidence and joy.